Must We Tip The Part Time Cleaners?
Is It A Must To Tip My Part Time Cleaner?
The most troubling question of all: Is it a must to tip a part-time house cleaner?
We provide you with the answer no. You see, tipping is not essential. It is totally unnecessary; If you want to show gratitude to your part-time maid, it could be in a form of a can drink or verbal thank you to appreciate their hard work, it doesn't really matter!

Tips are not typically classified as payments in advertisements for house cleaning profession. Just a reminder: House cleaning agencies are not like restaurants. For instance, if you pay your part-time house cleaner a fixed amount, and she spends that amount of time and just does as much as she can do, then there is really no extra work for her. Hence, you do not have to tip her. Therefore, you do not need to feel obliged to do so. In addition, some cleaning company have a rule against accepting tips.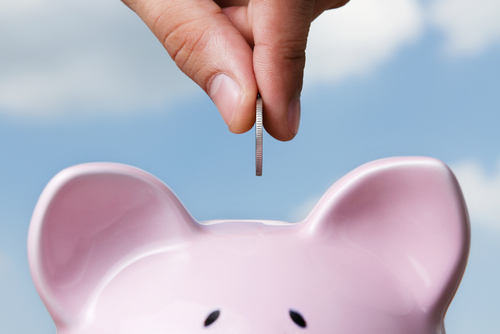 Try and imagine just for a few moments that you are a working mother. After an exceptionally long day of work, you went to bed straight away. The next morning, you woke up with an endless list of house chores that desperately needs to be done. The list of household chores such as ironing, cleaning up the kitchen, bedrooms goes on and on. Gosh, even typing them seems daunting. Oh and just a side note: You are required to complete all the tasks during the weekends. It's a bummer, isn't it? You're supposed to be spending quality time with your loved ones rather than sucking the life out of yourself. And then, boom! It hit on you like a lightning bolt. YOU NEED HELP!

Now, this is the part where the part-time house cleaner comes along. Part-time house cleaners are experienced and highly trained. Many cleaning companies charge at a reasonable fee with complete services. That being said, there are many benefits in hiring a part-time house cleaner. You can make sure you will always have a spotless home. Need I say more? Okay, maybe a little bit more. You do not ever need to worry about the undone chores and best of all; you'll also have more time with your family members. Thankfully, you are also protected. Professional house cleaners are well-insured by their company, which means you do not have to worry should any accidents happen at your premises.

Now after a better understanding, there is always an alternative of part-time cleaning company. Please take note that you will be heavily fined and may face charges if you engage illegal freelance helper. Always seek help from professional cleaning company as they provide you with 'peace of mind'. So what are you waiting for? Call E Home Services or @bsolute Solutions For A Whole House Clean.



Singapore Part-Time Maid & Full Time Maid

Where Can I Find Part Time Maid With No Agent Fee?

One Stop Home Services In Singapore

Window Blinds Singapore

Roller Blinds And Roman Blinds

Professional Upholstery And Carpet Cleaning

Why Some Air Conditioner Have Water Leaking Problem

How To Select Curtains In Singapore

Renovation Contractor In Singapore

Home Painting Ideas

Benefits Of Invisible Grilles

Pest Control In Singapore

The Benefits Of Domestic Cleaning Service

Benefits Of Clean Sofa And Mattress

Marble Polishing in Singapore

E Home Services - One Stop Home & Office Solution

Choosing Aluminium or Wrought Iron Window Grilles

How to select a reliable interior design company in Singapore

Benefits Of Office Blinds

Selecting Different Types of Carpet Cleaning

Choosing The Right Cleaning Company In Singapore

Benefits Of Bamboo Flooring

How Long Should We Service Our Aircon?

Why Pay More Instead Of Using Freelance Part Time Cleaner?

Why Use Interior Design Company?

Where Can I Find Licensed Reliable Movers in Singapore?

Selecting Carpet For Offices

The Benefits of Painting Our Home

Singapore House Cleaning Service

What Are The Benefits Of Aircon Chemical Wash?

Selecting Dry Carpet Clearing Or Carpet Shampoo

Selecting Professional Carpet Cleaning Company in Singapore

Why My Aircon Suddenly Not Cold Anymore?

Why You Should Hire A Spring Cleaning Company To Do Your Spring Cleaning?

What Are The Benefits And Differences Between Curtains And Roller Blinds?
Singapore Leading Part Time Cleaner & Spring Cleaning Company
I was referred by my friend for curtains and blinds and they did a great job, so i decided to service my aircon here as well. Now i am using their part time maid services and all i can say is that they are good at they certainly knows what they are doing. Well done guys.
Mr Ricky Tan


This is truly the one stop home services. I got my office painting job, weekly cleaning services and aircon servicing all done here and so far i am very pleased with the results. Thanks for the excellent work and great prices you offered.
Mr Charles Toh
IT Support Consultant


We are moving our house from Tembeling Road to Flora Drive and was given an onsite quote. We took up their moving service and found out that they are also doing painting, curtain, aircon servicing and other home services. We are on a contract basis with their part time maid service and also took up their aircon servicing for yearly package. We are very pleased with their service. Highly recommended.
James Lim
Flora Drive