Curtains & Blinds In Singapore
Feeling the heat? In Singapore, weather can be quite harsh! Hot and humid all day round, hence, Singapore are searching means and ways to cool down the house. Beside, getting an air conditional unit, curtains and blinds are also sought for. However, whether to get a ready make curtains or blinds that will be a debatable issue.

You may get ready made blinds and curtains directly from curtain and blind stores or any other high end interior design shops. It can be cost efficiency, however, you will be compromised as ready-made curtains or blinds sizes may not able to cater to your needs.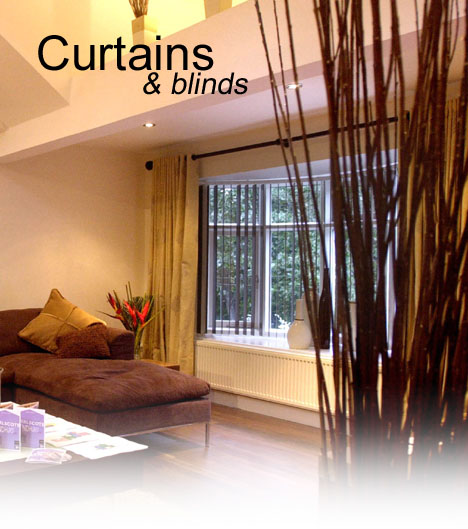 For example, if you had an window air con unit and you are putting a blind on your window, you would have to make sure that the blind does not block your air con fins thus your air con can still able to blow out cool air to cool your room.

There are many sizes, styles and materials of blinds such as roller blinds are easily to cut into size. However, other design like timber or roman blinds will be difficult to cut into size, hence, tailored measured blinds in this design will be easier than you trying to cut them when you purchase a ready-made blind. One of the good points in choosing for tailored measured blind, you are able to choose the fabric material such as blackout fabric. Blackout blind are excellent for a children bedroom as this blind is able to block out any lights emitting into the room during the evening time to allow your children to have an evening's nap. In addition, these blackout blinds also had thermal qualities to keep your house warm during the cold weather.

Tailored made curtains have the benefit in getting your curtain to be made to your ideal perfect length and width. Some Singaporeans would like to get their floor length curtain to drop around 1.5 inch short from the floor to have a better decoration view. Certain
Singaporeans would prefer their curtains to be 1.5 inch longer thus the curtains can drape lightly on the floor. No matter any way that you preferred, tailored made curtains would be a perfect choice for you even if your windows are built in different heights and width as compared to ready-made curtains.

To summarise, although ready-made curtains or blinds may help you to save a little on your budget, at times they are not able to fix in to your windows or the area you want to install. Stretching your budget a little more to have tailored blinds or curtains will able to help you save money in a long run as they will be more durable and sturdy.



7 Tips On Choosing The Right Curtains For Home in Singapore
7 Ways to Perk Up your Living Space through the Right Curtains

It has been said that a house is transformed into a home through the addition of people living in it. Decorating the home is perhaps the biggest proof of the presence of individuals as it reflects their personalities and sensibilities. Moreover, interior decoration makes an otherwise bland and monotonous space into something more cozy and conducive to healthy living. With the choices available to us today, everyone has an equal opportunity to make their living spaces both chic and cozy. One of the simplest ways to achieve this is installing the right curtains for your home.

Window treatments have always been one of the most vital components of a home's overall decor. This is mainly because curtains afford the homeowner with versatility and convenience in terms of access and installation. In order to help you choose the right curtains for home in Singapore, try to keep in mind the following factors.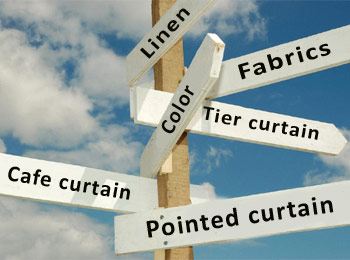 Determine the Function

Identifying the purpose of the curtains is key in making a sound decision. Not only do curtains beautify a room, but they also provide comfort to the people living in it as well. In a tropical country like Singapore, the warm weather plays a crucial role in your choice of curtain fabric and color. The right curtains for home in Singapore would be successful in providing insulation and the right amount of shade to your home.

Pick out a Color Scheme

Naturally, the color scheme of your curtains must go well with the overall decor of your home. However, it is important to note that sunlight can cause bright and bold colors to fade relatively quickly over time. Therefore, ideal colors for warm climates include neutral shades and earth tones. If you want something more eye-catching and lively, make sure to change the drapes every so often to avoid fading.

Fabric is Important

Since there are so many different kinds of fabrics used to make curtains for home, take time to choose the one that suits your needs and preferences. Avoid fabrics that are too heavy as they are not likely to fold properly when they are drawn; on the other hand, fabrics that are too light might not fall well at all. Furthermore, luxurious materials like silk and satin are best used in the bedroom rather than the living room and kitchen.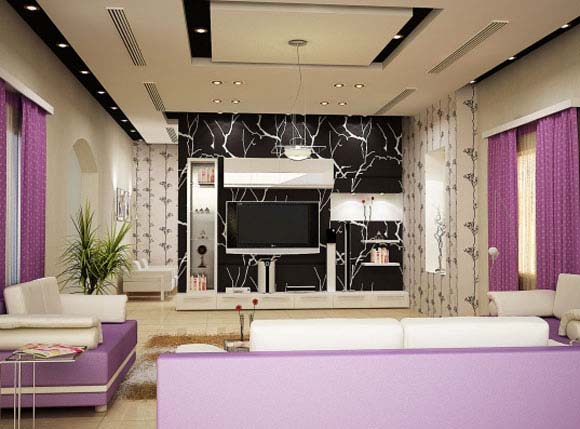 Consider the Dimensions

Getting precise measurements of your windows is crucial in choosing home curtains. It can also help you make some visual adjustments in your interiors, like giving a sense of height or expanse to the room. If you hand your curtains a few inches higher than the windows, it will give an illusion of a much higher ceiling.

Choose a Style

This is where you can incorporate your taste and apply your creativity. Minimalist interiors look best with crisp linen curtains with bold contrasting colors. Country homes with a laid-back and relaxed vibe are better off with light-colored curtains made of cotton. For a more dramatic and formal effect, go with taffeta or silk drapes.

Custom vs. Store-bought

The main advantage of custom-made curtains for home is the accuracy of the measurements. Also, you have free reign over the choice of materials for your drapes. However, if having them made does not fall within your budget, high-quality, store-bought curtains are worthy alternatives.

How should they be Hanged?

The common choices for this are pole and track. Modern home interiors often go well with track curtains because they glide smoothly and are therefore more functional. Poles are more decorative and have the ability to hang heavier curtains for home. There are different kinds of poles which is why they are a versatile choice. Metal poles are ideal for formal decor while wood and plastic ones look best in casual interiors.
Related:


What Are The Differences Between Curtains And Roller Blinds?

Choosing Curtains Or Blinds For Your Home?

5 Tips In Choosing Curtains In Singapore

Roman Blinds Vs Roller Blinds - E Home Services

Choosing Curtain Dry Clean Or Laundry Clean?

How To Clean Roller Blinds? E Home Services

What Are The Benefits Of Office Blinds?

How To Clean Roller Blinds? E Home Services