What Are The Differences Between Curtains And Roller Blinds?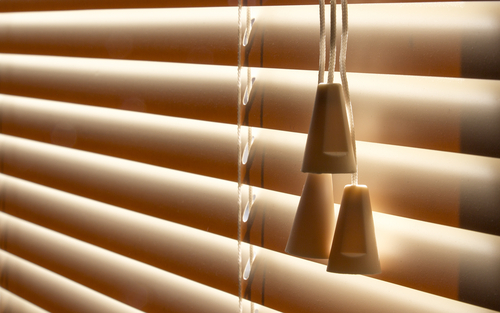 THE DIFFERENCE BETWEEN ROLLER BLINDS AND CURTAINS?

Not sure whether to choose roller blinds or curtains? Roller blinds are in more demand today as compared to curtain in this modern age. As more and more people find installing these roller blinds in corporate places or at home convenient, it is gaining more popularity. Roller blinds not only help to protect against UV rays of the sun, it also adds to your home and office decor. However, some people cannot make a difference between roller blinds and curtains and are confused.

The difference between blind and curtain:
A curtain consists of a single piece of cloth material that is pulled together from both the ends to cover your window area. They block sunlight, give you privacy and make your room look nice and beautiful. Curtains may be both single or in pair, that are designed to cover the windows or simply dress it. Curtains make your house feel like home. They give warm and gentle touch to your room. You cannot imagine a room without curtains. Curtains usually can cost you more but it also completes your house. Most of the fabric companies sell the complete range of readymade curtains including curtain rods and ties. However, the curtains get dirty easily and need washing and drying because they attract dust particles.

A roller blind can be divided into two categories, soft blind and hard blind. Soft roller blinds can be made at home out of different fabrics. Hard blind need special manufactures to build and sell them in market. A roller blind is just another type of window cover that is simple and stylish. The name roller comes from the way it is used. It hangs on your window and operates by rolling up and down. You can control the amount of area the blind covers on your window. It consists of a tabular mechanism with the fabric rolled over it and adds beauty to your room. It is ideal for use on small windows. It saves space because it does not require any area on either side of the window like the curtain. Also the roller blinds come in more variety of designs and models as compared to curtains. Curtains cover up the whole window space and cannot be modified whereas this is not the case with a blind.

Roller blinds and curtains have different functions and the way it is used depends on the thoughtful planning. Before you make a design plan for your room, you need to consider the location and size of the window.

Which one to choose?
Often people choose a mix of curtain and roller design for their house. Choosing the right thing for your home is an art. With so many products available, one may be confused and waste his money on something undesirable. You could make your own roller in case you do not find something that goes with your window. You can cut down fabric to the size you wish and roll it over your curtain rod. Roller blinds that are made of plastic fabric can block the sunlight efficiently. They can be used in bedrooms or in your child's room. No matter what stuff you choose, make sure it serves both functional and artistic purpose. You can get a free quote from Absolute Curtains LLP





Related Articles

One Stop Home Services In Singapore

Window Blinds Singapore

Roller Blinds And Roman Blinds

How To Select Curtains In Singapore

Renovation Contractor In Singapore

Benefits Of Invisible Grilles

E Home Services - One Stop Home & Office Solution

Choosing Aluminium or Wrought Iron Window Grilles

How to select a reliable interior design company in Singapore

Benefits Of Office Blinds

Benefits Of Bamboo Flooring

Why Use Interior Design Company?

Selecting Carpet For Offices
Singapore Leading Curtains & Roller Blinds Supplier
I was referred by my friend for curtains and blinds and they did a great job, so i decided to service my aircon here as well. Now i am using their part time maid services and all i can say is that they are good at they certainly knows what they are doing. Well done guys.
Mr Ricky Tan


This is truly the one stop home services. I got my office painting job, weekly cleaning services and aircon servicing all done here and so far i am very pleased with the results. Thanks for the excellent work and great prices you offered.
Mr Charles Toh
IT Support Consultant


We are moving our house from Tembeling Road to Flora Drive and was given an onsite quote. We took up their moving service and found out that they are also doing painting, curtain, aircon servicing and other home services. We are on a contract basis with their part time maid service and also took up their aircon servicing for yearly package. We are very pleased with their service. Highly recommended.
James Lim
Flora Drive