House Cleaning Services in Singapore
Looking for a reliable cleaning company? Life in Singapore can be very hectic and fast pace. In such a society, a person has a lot of things on his or her mind with a lot of things to do and yet so little time to accomplish all of them. For example between juggling the day job to meet ends meet and taking care of the children, one may still have to look after their elderly parents and in laws. After doing so, one may return home and find his or her house dirty and not cleaned. All this can accumulate up to a lot of frustration and stress for the person. Luckily, one can reduce the stress by employing house cleaning service to free up time for other things.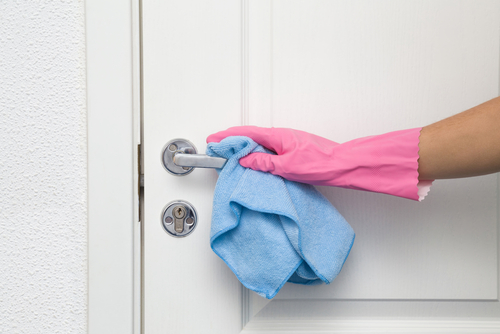 House cleaning service is essentially hiring a part time maid to clean up the house for you. You can either look for a Professional House Cleaning Company, which can be found through internet or alternatively you can go directly to House Cleaning Company via word of mouth and the recommendations by friends. Services can be customized to fit your schedule and needs. You can choose the number of cleaning session a week, the type of cleaning required (example like mopping the floor, ironing and etc.)

Fees are charged according to the type of service required and the size of your house as well (expect to pay more for a landed property compared to a 3 room HDB flat apartment).
There are several benefits as to hiring professional house cleaning services. First and foremost of course is the effort of cleaning your house. By hiring a maid to do it, you do not need to use your precious energy on household chores and can focus it on more pressing needs.

Also, you can save time on it as well, as you can be out of your house going about your daily activities while the maid does the housekeeping duties for you and when you return home, you find a sparkling clean environment to live in. This is of course ensuring that the maid you hire is trustworthy and in the event of anything stolen, you have insurance to claim. Thirdly, maids are professional house keepers, which mean to say that they have a certain standard of cleaning. They will probably be able to clean the house better than most freelancers out there as they do it for a living and they are definitely more efficient in it. Leaving the house cleaning to the professionals will definitely result in a cleaner house compared to us who try to clean our houses ourselves.

It takes time to find good house cleaning services and it is vital to do background checks on the maids and ensure that they have good integrity and high professional standards as well to ensure that your house is clean. In this case, it might be better to look for professional house cleaning company due to their stringent selection policy and guarantees of their maids but of course, it will be affordable for all!







Related Articles

Singapore Part-Time Maid & Full Time Maid

Where Can I Find Part Time Maid With No Agent Fee?

One Stop Home Services In Singapore

Window Blinds Singapore

Roller Blinds And Roman Blinds

Professional Upholstery And Carpet Cleaning

Why Some Air Conditioner Have Water Leaking Problem

How To Select Curtains In Singapore

Renovation Contractor In Singapore

Home Painting Ideas

Benefits Of Invisible Grilles

Pest Control In Singapore

The Benefits Of Domestic Cleaning Service

Benefits Of Clean Sofa And Mattress

Marble Polishing in Singapore

E Home Services - One Stop Home & Office Solution

Choosing Aluminium or Wrought Iron Window Grilles

How to select a reliable interior design company in Singapore

Benefits Of Office Blinds

Selecting Different Types of Carpet Cleaning

Choosing The Right Cleaning Company In Singapore

Benefits Of Bamboo Flooring

How Long Should We Service Our Aircon?

Why Pay More Instead Of Using Freelance Part Time Cleaner?

Why Use Interior Design Company?
About Me
Leading Singapore House Cleaning Services
I was referred by my friend for curtains and blinds and they did a great job, so i decided to service my aircon here as well. Now i am using their part time maid services and all i can say is that they are good at they certainly knows what they are doing. Well done guys.
Mr Ricky Tan


This is truly the one stop home services. I got my office painting job, weekly cleaning services and aircon servicing all done here and so far i am very pleased with the results. Thanks for the excellent work and great prices you offered.
Mr Charles Toh
IT Support Consultant


We are moving our house from Tembeling Road to Flora Drive and was given an onsite quote. We took up their moving service and found out that they are also doing painting, curtain, aircon servicing and other home services. We are on a contract basis with their part time maid service and also took up their aircon servicing for yearly package. We are very pleased with their service. Highly recommended.
James Lim
Flora Drive