Benefits of Bamboo Flooring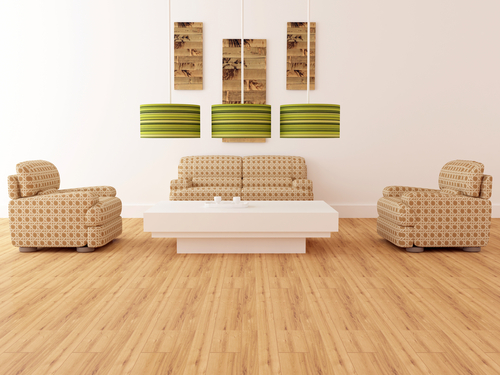 Bamboo flooring is like hardwood flooring, it has a warm under touch and high hardness ratings. It is said to have high durability compared to hardwood and is more resistant to scratches and dents. More research needs to be done with regards to the durability of bamboo because it is varies for different types. Darker bamboos are softer as they have been boiled to arrive at that colour but boiling softens the bamboo at the same time. Those looking for very hardy and durable bamboo flooring may want to consider strand or strand-woven bamboo.

Bamboo flooring has the property of being naturally resistant to moisture and humidity because it grows in tropical countries. This makes bamboo flooring a perfect installation for homes in Singapore where the humidity levels are especially high. However, customers are advised against installing bamboo flooring in bathrooms where it will be exposed for prolonged periods to large amounts of moisture. Like hardwood, if exposed too long to moisture, this may result in cupping or warping of the bamboo floor which can be very expensive to repair.

Bamboo flooring can be cared for in the same way as hardwood floors. Cleaning of the floor requires only sweeping or occasional damp mopping. If you wish to vacuum the bamboo floor, be sure to use a vacuum without a beater bar so that dirt stuck in the brush will not scratch the flooring. Avoid the use of harsh detergents or abrasives in the cleaning process. Also, use rugs to cover the flooring at doorways where traffic flow is heavy and get socks for the legs of your furniture to minimize scratching.

Jump onto the green bandwagon today with bamboo flooring! It is more environmentally friendly than normal hardwood because it is an extremely fast growing plant. Bamboo can also be harvested from the same plant multiple times because the plant does not die upon harvesting. It is also a type of healthy flooring because it does not harbour dust mites and it is made with safe resins that do not contain poisonous chemicals. As it is an easily renewable resource, you do not have to worry about harming the environment

If you have in mind a chic natural design for your home or you are looking for environmental friendly materials to furnish your living quarters, consider bamboo flooring today instead of ordinary hardwood. There are many patterns to choose from and it is friendlier on your renovation budget and Mother Nature. Installation, cleaning and maintenance is simple and fuss-free!

Related Articles

One Stop Home Services In Singapore

Window Blinds Singapore

Roller Blinds And Roman Blinds

Professional Upholstery And Carpet Cleaning

Why Some Air Conditioner Have Water Leaking Problem

How To Select Curtains In Singapore

Renovation Contractor In Singapore

Home Painting Ideas

Benefits Of Invisible Grilles

Pest Control In Singapore

The Benefits Of Domestic Cleaning Service

Benefits Of Clean Sofa And Mattress

Marble Polishing in Singapore

E Home Services - One Stop Home & Office Solution

Choosing Aluminium or Wrought Iron Window Grilles

How to select a reliable interior design company in Singapore

Benefits Of Office Blinds

Selecting Different Types of Carpet Cleaning

Choosing The Right Cleaning Company In Singapore
I was referred by my friend for curtains and blinds and they did a great job, so i decided to service my aircon here as well. Now i am using their part time maid services and all i can say is that they are good at they certainly knows what they are doing. Well done guys.
Mr Ricky Tan


This is truly the one stop home services. I got my office painting job, weekly cleaning services and aircon servicing all done here and so far i am very pleased with the results. Thanks for the excellent work and great prices you offered.
Mr Charles Toh
IT Support Consultant


We are moving our house from Tembeling Road to Flora Drive and was given an onsite quote. We took up their moving service and found out that they are also doing painting, curtain, aircon servicing and other home services. We are on a contract basis with their part time maid service and also took up their aircon servicing for yearly package. We are very pleased with their service. Highly recommended.
James Lim
Flora Drive