Why Pay More When There Are Freelance Part Time Cleaner in The Market?
Why some people choose to pay more for legal full time cleaner rather than paying lesser for freelance part time maid? In a city like Singapore, many families have turned to having both parents going to work in order to ensure a comfortable life for their families. This arrangement usually results in a dependency on domestic helper to take care of the house. There is also the option to hiring freelance cleaners to do the exact same job, so why bother paying more for one? This article will shed some light on where your extra money is spent on.

The first reason where your extra cash is going is into reliability. There are many avenues where you can hire a cleaner and freelance is thought to be the cheapest. Freelance cleaners can be contacted personally which means that if something crops up like any human being; there is no one to replace her. Hiring a cleaner through a company rather than a freelance is usually more expensive, but it assures that your house is being taken care of without causing any last minute panic when your freelance cleaner does not deliver.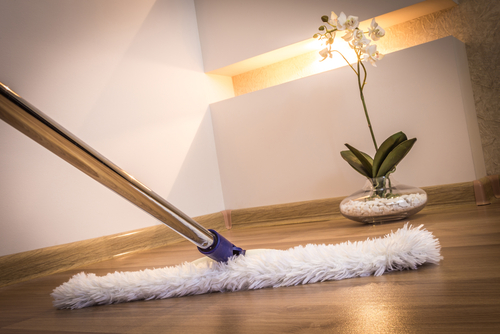 What happens if your freelance cleaner reports for work sick or taking a medical leave? When this happens, either the freelancer compromises which could put her more at risk when she is cleaning up your house or she takes a medical leave leaving you stranded and unsure of what to do. A company will ensure that the cleaners which comes in for work is in the pink of health and this will definitely rest your mind when it comes to hygiene and ensures that sickness and work accident do not occur.

The next thing would be security. How well do you exactly know your freelance cleaner? A freelance cleaner has more loop-holes which cannot be assured by any organization. So it is down to luck and experience when hiring a freelance cleaner and hope that you will encounter one which is hardworking and honest. Likewise, a company has a governing policy to the worker sent to your house and ensures that she does not step out of line.

The last benefit for what you are actually paying for is a wide range of skills. The company you pay to provide the cleaner could also have important contacts regarding home or office maintenance. This could come in the form of an electrician repairman, a certified plumber and possibly a baby sitter. With such a diverse pool of people within the grasp of the company, it is easier to plan your life freely rather than be tied down and to be staying at home because the plumber you hire has to take 2 hours to come to your house to fix your plumbing. Having a diverse pool of skills in one company usually lead to a tighter customer to business relationship and this will forge a personal bond to your cleaner and other service provider.
Conclusion, whether part time maid or full time time is your ultimate choice, we should all treat each and everyone with respect. Learn to live in harmony with your maid. Give them your best and they will return you with their best too!







Related Articles

Singapore Part-Time Maid & Full Time Maid

Where Can I Find Part Time Maid With No Agent Fee?

One Stop Home Services In Singapore

Window Blinds Singapore

Roller Blinds And Roman Blinds

Professional Upholstery And Carpet Cleaning

Why Some Air Conditioner Have Water Leaking Problem

How To Select Curtains In Singapore

Renovation Contractor In Singapore

Home Painting Ideas

Benefits Of Invisible Grilles

Pest Control In Singapore

The Benefits Of Domestic Cleaning Service

Benefits Of Clean Sofa And Mattress

Marble Polishing in Singapore

E Home Services - One Stop Home & Office Solution

Choosing Aluminium or Wrought Iron Window Grilles

How to select a reliable interior design company in Singapore

Benefits Of Office Blinds

Selecting Different Types of Carpet Cleaning

Choosing The Right Cleaning Company In Singapore

Benefits Of Bamboo Flooring

How Long Should We Service Our Aircon?
I was referred by my friend for curtains and blinds and they did a great job, so i decided to service my aircon here as well. Now i am using their part time maid services and all i can say is that they are good at they certainly knows what they are doing. Well done guys.
Mr Ricky Tan


This is truly the one stop home services. I got my office painting job, weekly cleaning services and aircon servicing all done here and so far i am very pleased with the results. Thanks for the excellent work and great prices you offered.
Mr Charles Toh
IT Support Consultant


We are moving our house from Tembeling Road to Flora Drive and was given an onsite quote. We took up their moving service and found out that they are also doing painting, curtain, aircon servicing and other home services. We are on a contract basis with their part time maid service and also took up their aircon servicing for yearly package. We are very pleased with their service. Highly recommended.
James Lim
Flora Drive