Selecting Carpet Tiles for Office?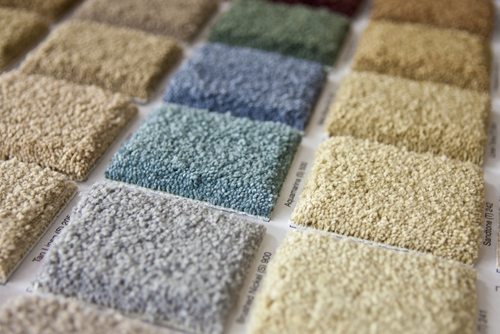 Selecting Carpet Tiles for Office?

Are you looking to have your office lined with affordable and easy to maintain flooring and yet provide a pleasant presentation when clients or visitors come by your office? Look no further, as we would like to introduce Carpet Tiles to suit your needs.

What are Carpet Tiles you may ask? Normally you will have heard and known of carpets which are large woven pieces used to cover floorings to give a unique look and feel to an environment. Well, Carpet Tiles are not very far off from that description. It is just the same concept where it is made to cover up the base flooring of a commercial setting but instead it is joined together in small tile shaped in squares normally.

The types of materials which Carpet Tiles is available are plenty to choose from. The features from these much choices are normally made based on it being durable, best to be cost effective to produce, having presentable designs and ease of maintenance.

One of the features of Carpet Tiles is its shape and size to be used to design the flooring size of the room or place. If the location has an odd shape and requires flexibility, Carpet Tiles do just the job as it can be reshaped according to the measurements of the floor space or size.

Cost effectiveness is another important feature which will cater to your budget should you decide against other forms of alternative flooring solutions. Carpet tiles do not require adhesives to be affixed onto the base flooring, does not require a professional to lay the Carpet tiles and hence lessens the cost for workmanship. This is due to the nature of the design where is it easy to install and reconfigure the tiles if the room shape is rather odd or has a unique shape. If there is a damage that happened on the Carpet Tiles, you can immediately replace the affect tiles, as compared to other type of flooring options you will require to change the entire flooring which is not cost effective.

The next important feature of Carpet Tiles is its ease of maintenance. How is this possible? It is as simple as in the case where if you accidentally spilled some sweet drinks or food onto the Carpet Tiles. All you will have to do is to get hold of an absorbing paper or likewise to soak it up and let it dry up naturally after cleaning up. If it is worse case scenario where you do not want to risk having a foul smell or dirtied marks present on the Carpet Tiles, you can always replace the soiled tiles with new pieces. It is an easy yet cost effective solution. If it is just dirt and dust which are on the Carpet Tiles, you can choose to use a vacuum cleaner to resolve the problem.

The main highlights of selecting Carpet Tiles for your office or home is very much for the ease of installation, cost effective, easy maintenance features and a range of designs to choose from.







Related Articles

One Stop Home Services In Singapore

Window Blinds Singapore

Roller Blinds And Roman Blinds

Professional Upholstery And Carpet Cleaning

Why Some Air Conditioner Have Water Leaking Problem

How To Select Curtains In Singapore

Renovation Contractor In Singapore

Home Painting Ideas

Benefits Of Invisible Grilles

Pest Control In Singapore

The Benefits Of Domestic Cleaning Service

Benefits Of Clean Sofa And Mattress

Marble Polishing in Singapore

E Home Services - One Stop Home & Office Solution

Choosing Aluminium or Wrought Iron Window Grilles

How to select a reliable interior design company in Singapore

Benefits Of Office Blinds

Selecting Different Types of Carpet Cleaning

Choosing The Right Cleaning Company In Singapore

Benefits Of Bamboo Flooring

How Long Should We Service Our Aircon?

Singapore Part-Time Maid & Full Time Maid

Why Pay More Instead Of Using Freelance Part Time Cleaner?

Why Use Interior Design Company?
Singapore Carpet Services
I was referred by my friend for curtains and blinds and they did a great job, so i decided to service my aircon here as well. Now i am using their part time maid services and all i can say is that they are good at they certainly knows what they are doing. Well done guys.
Mr Ricky Tan


This is truly the one stop home services. I got my office painting job, weekly cleaning services and aircon servicing all done here and so far i am very pleased with the results. Thanks for the excellent work and great prices you offered.
Mr Charles Toh
IT Support Consultant


We are moving our house from Tembeling Road to Flora Drive and was given an onsite quote. We took up their moving service and found out that they are also doing painting, curtain, aircon servicing and other home services. We are on a contract basis with their part time maid service and also took up their aircon servicing for yearly package. We are very pleased with their service. Highly recommended.
James Lim
Flora Drive