6 Ways To Find The Best Carpet Cleaning Company In Singapore
6 Ways To Find The Best Carpet Cleaning Services In Singapore
Looking for the best carpet cleaning company in Singapore? It's much easier finding commercial carpeting cleaning firm either through adverts in pamphlets or in the newspapers in Singapore. However, how does a person get to know which carpet cleaning firm will provide efficient and effective services? This write up focuses on the six ways that can assist you in finding the best carpet cleaning company in Singapore. Scroll down to know more on this.

When you have a carpet in your house, it's inevitable that it will get dirty and thus require proper cleaning. Regularly cleaning your carpet is very essential for various reasons. For instance, it will assist you maintain hygiene in your home as well as make your house look superbly clean. Cleaning your carpet will also ensure that it remains free from the bad odor. Let's have a look at the various tips that can assist you land yourself in the right carpet cleaning firm.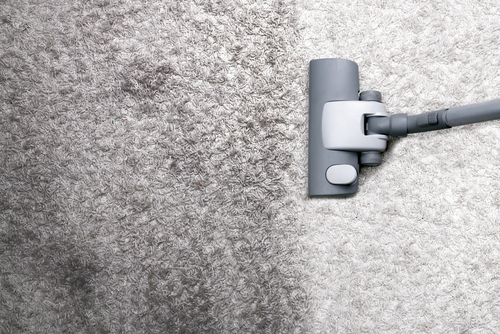 6 Ways to Find the Best Carpet Cleaning Company In Singapore
The following tips will help you get an ideal and effective cleaning service for your carpet.

Tip #1: Knowing the Types of Services Being Offered
You need to exactly know the types of services that are being provided by the different carpet cleaning firms in Singapore. Know the types of methods that the different companies are using. It's ideal that you choose a company that offers hot water removal or steam cleaning service.

Tip #2:Choosing a Company that Demands Flat Fee Charges
It is ideal that you go for a company that will charge you a flat fee for the services. This will prevent the companies from sending you unknown bills as part of the payment each time they are in need of something.

Tip #3: Asking for References
Most of the professional carpet cleaning companies has got some life time clients that you can ask them about anything you feel about the firm. Note that there are some companies that will refuse to provide you with reference information. Ensure that you don't consider such companies when making your final decision on which company to go for.

Tip #4: Knowing the Experience that these Companies Have
In Singapore majority of the carpet cleaning companies have set their business without passing through the relevant carpet cleaning training. Such companies are more likely to provide you with unsatisfactory results. To avoid giving your carpet(s) to such companies, look for a company that has undergone through all the necessarily carpet training programme.

Tip #5: Look for A Company That Has Got All Equipment
It is essential that you select a company that provides good carpet cleaning services. Thus, you must ensure that the company that you're going for has got all the necessary equipment to suit your different needs.

Tip #6:A Company that Provides Other Services Apart From Carpet Cleaning
The firm you select should be able to provide a range of other services such as deodorizing, stain resistant coating, carpet repairing, etc. since you might as well require them.

In conclusion, since prevention is always better than cure, use these tips to find a good carpet cleaning firm before your carpet gets spoiled by the quacks. Thank you.


Related:

Benefits Of Clean Sofa And Mattress

Marble Polishing in Singapore

E Home Services - One Stop Home & Office Solution

Selecting Different Types of Carpet Cleaning

Choosing The Right Cleaning Company In Singapore

Singapore Part-Time Maid & Full Time Maid

Why Pay More Instead Of Using Freelance Part Time Cleaner?

Selecting Carpet For Offices

Singapore House Cleaning Service

Selecting Dry Carpet Clearing Or Carpet Shampoo

Selecting Professional Carpet Cleaning Company in Singapore

Why You Should Hire A Spring Cleaning Company To Do Your Spring Cleaning?

Is It A Must To Tip The Part Time Cleaners?

The Countless Benefits Of Hiring A Spring Cleaning Company

Spring Cleaning Checklists For 2013

Top 10 Tips On Vinyl Flooring Cleaning

Curtain Dry Cleaning Or Laundry Wash - Which One Is Better?

Where To Find Part Time Cleaners In Singapore?

Pros And Cons Of Dry Carpet Cleaning Vs Carpet Shampoo Service

5 Spring Cleaning Tips In Singapore

4 Ways Part Time Maid Can Benefit You In Singapore

4 Benefits Of Hiring Carpet Cleaning Company

Solving Air Conditioner Light Blinking Problem

5 Tips In Choosing The Right Spring Cleaning Company

Singapore Leading Carpet Cleaning Company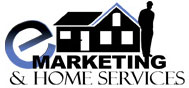 Kelly Wong
E Home Services
sales@ehomeservices..com.sg
61 Kaki Bukit Avenue 1
Singapore
,
Singapore
,
417943
Singapore
8362 3499
I was referred by my friend for curtains and blinds and they did a great job, so i decided to service my aircon here as well. Now i am using their part time maid services and all i can say is that they are good at they certainly knows what they are doing. Well done guys.
Mr Ricky Tan


This is truly the one stop home services. I got my office painting job, weekly cleaning services and aircon servicing all done here and so far i am very pleased with the results. Thanks for the excellent work and great prices you offered.
Mr Charles Toh
IT Support Consultant


We are moving our house from Tembeling Road to Flora Drive and was given an onsite quote. We took up their moving service and found out that they are also doing painting, curtain, aircon servicing and other home services. We are on a contract basis with their part time maid service and also took up their aircon servicing for yearly package. We are very pleased with their service. Highly recommended.
James Lim
Flora Drive