Top 5 Spring Cleaning Tips In Singapore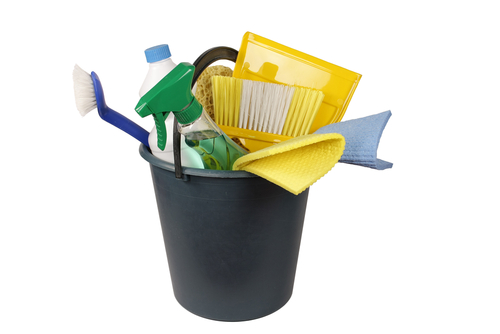 Top 5 Spring Cleaning Tips In Singapore: A Comprehensive Guide


Looking for spring cleaning service? 2012 has just ended and it's time to reorganize things at home and office for this New Year 2013. Spring cleaning in Singapore can be extremely challenging if you've not planned the job properly. Reordering the items is not always the only option to clean your office for a brand new year; you have to remove some old items, replace with new ones, clean your paper baskets and archive the old database and files. Here, you will explore top 5 spring cleaning tips in Singapore from the experts.

#1 Plan your cleaning operation

First, you have to schedule the date of cleaning operation. You might have to keep the office closed for the whole day; so it'll be wise to find a weekend or off day to clean the office. Even at home, you must schedule the task on a holiday. Prepare an operation-plan precisely and get the cleaning items stocked before a week or so. You must consider the spring cleaning as a step-by-step operation. Think about the preferences and organize the tasks according to their importance. This will help you plan the operation properly. You may also do some research to prepare a plan all by yourself for your home and office.

#2 Create an archive to preserve data

If you're cleaning the chamber at office, it's a very crucial part of the operation to preserve the important papers, files and other databases. You have to remove the old papers, receipts and temporary balance sheets carefully. You must make an archive to preserve the essential documents. Check back all the documents you have and separate what you'll need soon, what you'll not need in distant future. Simultaneously, prepare your trashcan to handle the unwanted garbage stuff. Archiving the data will definitely help you organize the items at home and office.

#3 Prepare a daily cleaning schedule

As you're trying to clean the items for the upcoming year, you have to schedule your daily cleaning routine too. You have to make sure that the regular operations are properly done. You may divide the cleaning tasks and schedule them according to your convenience. You can also think about hiring a cleaner to help you in the daily chores. Try to clean the office weekly or monthly to remove the garbage. Make sure the trash can is regularly cleaned and keep things neater.

#4 Rearrange the furniture to get a new look

No matter if you're not planning to purchase new items for home or office, but it's important to reorder the items regularly. You can also replace the old items with new ones. This requires preparing an annual budget for renovation at home and office. Getting your office a new look will definitely attract the clients. And homes with new looks also welcome the guests and friends with more warmth.

#5 Hire a professional company to help you

Finally, it's time to think about professional spring cleaning experts in Singapore. Certain companies have been providing exceptional services for business owners and home owners in Singapore. Depending on the area, type of decoration and other factors, these companies offer several convenient cleaning packages. You can consult them to make the job easier and hire them for high quality spring cleaning at your home or office. These professional service providers are dependable, cheap and efficient in handling cleaning tasks.

Related:

One Stop Home Services In Singapore

Professional Upholstery And Carpet Cleaning

The Benefits Of Domestic Cleaning Service

Benefits Of Clean Sofa And Mattress

Marble Polishing in Singapore

E Home Services - One Stop Home & Office Solution

Selecting Different Types of Carpet Cleaning

Choosing The Right Cleaning Company In Singapore

Singapore Part-Time Maid & Full Time Maid

Why Pay More Instead Of Using Freelance Part Time Cleaner?

Selecting Carpet For Offices

Singapore House Cleaning Service

Selecting Dry Carpet Clearing Or Carpet Shampoo

Selecting Professional Carpet Cleaning Company in Singapore

Why You Should Hire A Spring Cleaning Company To Do Your Spring Cleaning?

Is It A Must To Tip The Part Time Cleaners?

The Countless Benefits Of Hiring A Spring Cleaning Company

Spring Cleaning Checklists For 2013

Top 10 Tips On Vinyl Flooring Cleaning

Curtain Dry Cleaning Or Laundry Wash - Which One Is Better?

Where To Find Part Time Cleaners In Singapore?

Singapore Leading Curtain Cleaning Company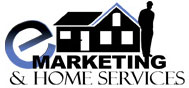 Kelly Wong
E Home Services
sales@ehomeservices..com.sg
61 Kaki Bukit Avenue 1
Singapore
,
Singapore
,
417943
Singapore
8362 3499
aircon servicing
,
cleaning services
,
part time maid
,
carpet cleaning
,
laundry service
This hCard created with the hCard creator.
I was referred by my friend for curtains and blinds and they did a great job, so i decided to service my aircon here as well. Now i am using their part time maid services and all i can say is that they are good at they certainly knows what they are doing. Well done guys.
Mr Ricky Tan


This is truly the one stop home services. I got my office painting job, weekly cleaning services and aircon servicing all done here and so far i am very pleased with the results. Thanks for the excellent work and great prices you offered.
Mr Charles Toh
IT Support Consultant


We are moving our house from Tembeling Road to Flora Drive and was given an onsite quote. We took up their moving service and found out that they are also doing painting, curtain, aircon servicing and other home services. We are on a contract basis with their part time maid service and also took up their aircon servicing for yearly package. We are very pleased with their service. Highly recommended.
James Lim
Flora Drive