4 Ways Part Time Maid Can Save You Time
Looking for part time maid in Singapore? You are probably the type of person who normally do your house chores on your own, yet, recently you found it hard to cope up with all those tasks because you have more important things to do. It is such a huge dilemma specially if you are a busy professional who has work to do, meeting to attend and orientations to go. At this point, hiring a part time maid will be a wise thing to do. Logically speaking, here are the perks that hiring a part time maid can provide.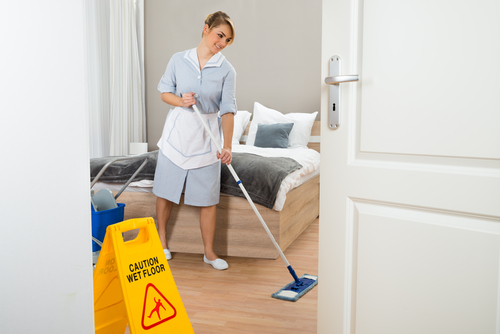 Generally, A Part-Time Maid Saves You Time

The fact that she does those tasks that you're supposed to be doing enables you to save time. A professional maid knows how to manage each of those chores that are assigned to her. She'll do the dishes, the laundry, the cleaning of your house and other tasks that you wanted to assign to her. You might not know, but a maid knows the "right ways" to clean your house more than you are aware of. She knows which part of the house needs extra care and knows how to handle your sensible belongings. She knows how to effectively manage her set time-frame of work in order to finish the chores according to her daily time limits. Moreover, she aims to impress you and so you can expect reliable services from her.

Manage Your Time Effectively

You are aware that your work plus those tasks at home make you mentally unorganized resulting to time mismanagement. You worry about those pets you left at home, you worry about those chores waiting for you and you worry about how you will manage your own time. Sometimes, you will be late to work since you have tasks to do at home. There are also times where you have to sleep late at night in order to do all those home chores. With a part-time maid working for you, all these hassles can be ripped away. You'll feel at ease knowing that somebody is doing all those tasks.

Hiring A Part Time Maid Does Not Just Saves You Time But Also Your Energy

It's practically tiring to do all those house chores, isn't it? It's more tiring if you have a full time job. With your maid doing those chores, you will have enough time to rest and relax.

Become More Productive At Work

Since you have maid who will do those home chores for you, you will be less worried and you can focus at work. You will always have your A-Game since you are mentally and physically stress free. You also have enough time to handle your jobs for the company and you can do over-times whenever required.

Hiring a part-time made does not imply that you're a lazy individual. It is just a wise move for professionals like you who wanted to spend your time on time-worthy activities. Overall, a part time maid will not simply save you time but also allows you to earn more since your hours will be spent on more valuable tasks.

Related:

Singapore Part-Time Maid & Full Time Maid

Where Can I Find Part Time Maid With No Agent Fee?

One Stop Home Services In Singapore

Professional Upholstery And Carpet Cleaning

The Benefits Of Domestic Cleaning Service

Benefits Of Clean Sofa And Mattress

Marble Polishing in Singapore

E Home Services - One Stop Home & Office Solution

Selecting Different Types of Carpet Cleaning

Choosing The Right Cleaning Company In Singapore

Why Pay More Instead Of Using Freelance Part Time Cleaner?

Selecting Carpet For Offices

Singapore House Cleaning Service

Selecting Dry Carpet Clearing Or Carpet Shampoo

Selecting Professional Carpet Cleaning Company in Singapore

Why You Should Hire A Spring Cleaning Company To Do Your Spring Cleaning?

Is It A Must To Tip The Part Time Cleaners?

The Countless Benefits Of Hiring A Spring Cleaning Company

Spring Cleaning Checklists For 2013

Top 10 Tips On Vinyl Flooring Cleaning

Curtain Dry Cleaning Or Laundry Wash - Which One Is Better?

Where To Find Part Time Cleaners In Singapore?

Singapore Leading Part Time Maid Cleaning Company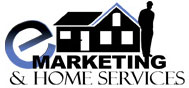 Kelly Wong
E Home Services
sales@ehomeservices..com.sg
61 Kaki Bukit Avenue 1
Singapore
,
Singapore
,
417943
Singapore
8362 3499
I was referred by my friend for curtains and blinds and they did a great job, so i decided to service my aircon here as well. Now i am using their part time maid services and all i can say is that they are good at they certainly knows what they are doing. Well done guys.
Mr Ricky Tan


This is truly the one stop home services. I got my office painting job, weekly cleaning services and aircon servicing all done here and so far i am very pleased with the results. Thanks for the excellent work and great prices you offered.
Mr Charles Toh
IT Support Consultant


We are moving our house from Tembeling Road to Flora Drive and was given an onsite quote. We took up their moving service and found out that they are also doing painting, curtain, aircon servicing and other home services. We are on a contract basis with their part time maid service and also took up their aircon servicing for yearly package. We are very pleased with their service. Highly recommended.
James Lim
Flora Drive