Carpet Shampoo Cleaning and Dry Carpet Cleaning: Pros and Cons.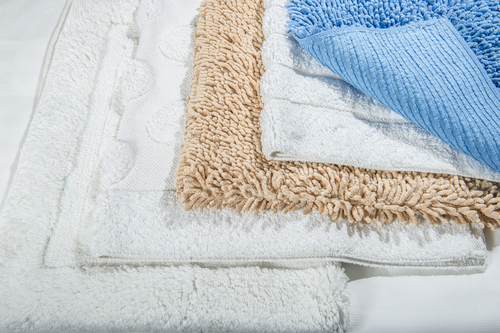 Carpet Shampoo Cleaning and Dry Carpet Cleaning: Pros and Cons.

Everyone who uses a carpet at home comes across the task of carpet cleaning sometime or the other. There are two main ways to do this, either shampoo your carpet or dry clean it.
Let us have a look at the pros and cons of both these methods of carpet cleaning:

1. Shampooing Method:
The method of shampoo cleaning is old and traditional. This method uses a carpet cleaner shampoo or a solution on the carpet to form foam. The solution is left to dry for an hour and when it dries up, the solution becomes brittle and the remains can be collected by vacuum.

Advantages of Shampoo cleaning:

Shampoo cleaning is the most common method to clean a carpet because it does not require any professional help. All you need is a vacuum cleaner and a carpet shampoo.
Shampoo cleaning is the most economical way to carpet cleaning as carpet cleaning shampoos are cheaper than chemicals used for dry cleaning.

Disadvantages of Shampoo cleaning:

Mostly, shampoo cleaning is done by soaking the carpet completely and then working up lather with a carpet shampoo. A major crisis when shampooing is that you wet your carpet excessively and the water seeps into the backing of the carpet and its pad. This may cause permanent damage to your carpet. Excess water can also prolong the drying time which may cause mold.

Since shampooing process is based on using a shampoo, it is not easy to rinse away all the shampoo. If the smallest amount of shampoo is left on the carpet, it will be exposed to dust and dirt particles and will attract them.

Most shampooers use either rotating or stationary brushes. Stationary brushes do not wear out the carpet excessively but the cleaning effect is not as good as rotating brushes which are more effective in removing dirt, but are harsh on your carpets.

2. Dry Carpet Cleaning:
The other way to clean a carpet is the dry cleaning method. As the name suggests this method does not use water for cleaning. The dry cleaning systems use a powder solvent that is applied to the carpet. Then, a rotating brush is used to spread the solvent everywhere on the carpet to clean the carpet. Finally, dust is vacuumed from the carpet with the help of a machine.
The following are some of the dry carpet cleaning process.

Dry foam method.
In this kind of cleaning the chemical is sprayed on the carpet and then brushed with a rotary machine containing an absorbent cloth which can be changed changes every time it gets dirty. This method requires little drying time because of low uptake of moisture. It is generally effective but does not adequately remove the sand and dust that can damage the carpet because there is no rinsing action or deep cleaning.

Dry powder method.
In this method, a dried product (in either powder or grains) is placed on the carpet and a circular brush makes the product contact the dirt on the carpet. This product then dissolves the grease and oil on the carpet and the granules absorb it. The carpet is later vacuumed.
It also does a good job of cleaning but does little to remove dirt that lies at the base of the carpet. Its weakness is the extraction of the granules of the chemical which, if not removed, can degenerate the carpet over time.

Advantages of dry cleaning:

Dry cleaning method is fast and there is no need to dry the carpet after cleaning. This is because water is not used here.

Disadvantages of dry cleaning:

The downside of dry cleaning is that the powder becomes sticky after a certain period and this attracts dirt and soil easily to get the carpet dirty.
Also, the chemical used to remove the dirt may be difficult to remove completely.

Armed with this knowledge on the methods to clean your carpet, you can make a wise decision while deciding the method you want to use for cleaning your carpet. It is quite logical to think about your resources and requirement before going for either of the methods.



Related:

One Stop Home Services In Singapore

Professional Upholstery And Carpet Cleaning

The Benefits Of Domestic Cleaning Service

Benefits Of Clean Sofa And Mattress

Marble Polishing in Singapore

E Home Services - One Stop Home & Office Solution

Selecting Different Types of Carpet Cleaning

Choosing The Right Cleaning Company In Singapore

Singapore Part-Time Maid & Full Time Maid

Why Pay More Instead Of Using Freelance Part Time Cleaner?

Selecting Carpet For Offices

Singapore House Cleaning Service

Selecting Dry Carpet Clearing Or Carpet Shampoo

Selecting Professional Carpet Cleaning Company in Singapore

Why You Should Hire A Spring Cleaning Company To Do Your Spring Cleaning?

Is It A Must To Tip The Part Time Cleaners?

The Countless Benefits Of Hiring A Spring Cleaning Company

Spring Cleaning Checklists For 2013

Top 10 Tips On Vinyl Flooring Cleaning

Curtain Dry Cleaning Or Laundry Wash - Which One Is Better?

Where To Find Part Time Cleaners In Singapore?

Singapore Leading Curtain Cleaning Company
I was referred by my friend for curtains and blinds and they did a great job, so i decided to service my aircon here as well. Now i am using their part time maid services and all i can say is that they are good at they certainly knows what they are doing. Well done guys.
Mr Ricky Tan


This is truly the one stop home services. I got my office painting job, weekly cleaning services and aircon servicing all done here and so far i am very pleased with the results. Thanks for the excellent work and great prices you offered.
Mr Charles Toh
IT Support Consultant


We are moving our house from Tembeling Road to Flora Drive and was given an onsite quote. We took up their moving service and found out that they are also doing painting, curtain, aircon servicing and other home services. We are on a contract basis with their part time maid service and also took up their aircon servicing for yearly package. We are very pleased with their service. Highly recommended.
James Lim
Flora Drive