How to Solve Air Conditioner Light Blinking Problem?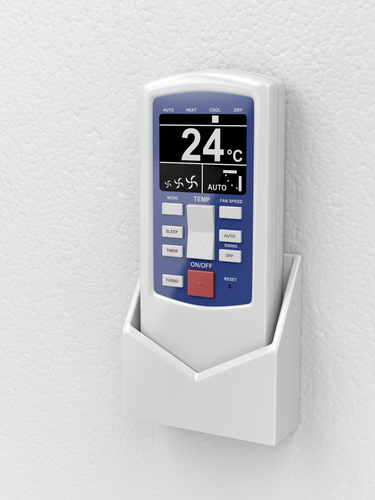 How to Solve Air Conditioner Light Blinking Problem?

Having aircon light blinking problem? With the summer months coming near, having an air conditioner at home is essential to many homes, especially those that are located in hot and humid regions. Air conditioning units can be pricey and they sometimes cause high energy consumption. It is important that you keep your units properly maintained, cleaned, and serviced to prolong its life and to avoid overworking it. When a unit is overworked, it tends to require more energy to operate, which of course translates to higher electricity bills.

Try to be more observant of your air conditioner. If it starts to give off a different sound or show erratic behavior, it may be time to have it checked by a professional. You can try to fix or trouble shoot some minor problems, but there are instances that it is better to leave the job to an expert. For instance, cleaning the filter is something that you can do regularly, while dealing with the internal circuit board is something that is beyond your technical knowledge.

If you happen to notice the lights in your air conditioner to be blinking, several factors could have caused this. You can try some minor fix before you start looking for a service technician.

-When a blinking light problem occurs, your air conditioning system often shuts off too, meaning warm air is blown. You can switch off the circuit breaker of your AC unit, wait for a few seconds, and then switch it on again. For some, the unit will start working normally again. If it does not, you can check the wiring connection of the unit, but if this is complicated for you then you had better call a repair technician instead.

-If your remote control has a "test" button, you can use it to determine the error code. You can then check on your manual what the error code means, or what problem it indicates so you have a better idea of what is causing the blinking light. Other remote controls do not have this button and requires you to press "temp up", "temp down", and "mode" at the same time. Continue pressing "temp up" until you hear a double beep, then press "mode" until you hear a continuous beep. The code will be displayed on your control. For other models, you can always refer to your manual for proper testing procedure.

-If you have a multi system, a blinking light could mean that one of the systems is currently finishing an assigned mode, thus, preventing the other units to start normally.

-You can also check the level of refrigerant in your system. A low charge can also cause this blinking problem.

-Most manual that comes with your unit will say that a blinking light is an indication that your unit has to be serviced. This is a smart suggestion because tinkering with the wiring and components inside your air conditioner may further cause damage to the unit. Continued use of the unit with this warning may also further break it down. A blinking light can also indicate a problem in the circuit board, which of course requires immediate repair.


Related:

The Benefits Of Domestic Cleaning Service

Benefits Of Clean Sofa And Mattress

Marble Polishing in Singapore

E Home Services - One Stop Home & Office Solution

Selecting Different Types of Carpet Cleaning

Choosing The Right Cleaning Company In Singapore

Singapore Part-Time Maid & Full Time Maid

Why Pay More Instead Of Using Freelance Part Time Cleaner?

Selecting Carpet For Offices

Singapore House Cleaning Service

Selecting Dry Carpet Clearing Or Carpet Shampoo

Selecting Professional Carpet Cleaning Company in Singapore

Why You Should Hire A Spring Cleaning Company To Do Your Spring Cleaning?

Is It A Must To Tip The Part Time Cleaners?

The Countless Benefits Of Hiring A Spring Cleaning Company

Spring Cleaning Checklists For 2013

Top 10 Tips On Vinyl Flooring Cleaning

Curtain Dry Cleaning Or Laundry Wash - Which One Is Better?

Where To Find Part Time Cleaners In Singapore?

Pros And Cons Of Dry Carpet Cleaning Vs Carpet Shampoo Service

5 Spring Cleaning Tips In Singapore

4 Ways Part Time Maid Can Benefit You In Singapore

4 Benefits Of Hiring Carpet Cleaning Company

Singapore Leading Curtain Cleaning Company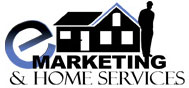 Kelly Wong
E Home Services
sales@ehomeservices..com.sg
61 Kaki Bukit Avenue 1
Singapore
,
Singapore
,
417943
Singapore
8362 3499
I was referred by my friend for curtains and blinds and they did a great job, so i decided to service my aircon here as well. Now i am using their part time maid services and all i can say is that they are good at they certainly knows what they are doing. Well done guys.
Mr Ricky Tan


This is truly the one stop home services. I got my office painting job, weekly cleaning services and aircon servicing all done here and so far i am very pleased with the results. Thanks for the excellent work and great prices you offered.
Mr Charles Toh
IT Support Consultant


We are moving our house from Tembeling Road to Flora Drive and was given an onsite quote. We took up their moving service and found out that they are also doing painting, curtain, aircon servicing and other home services. We are on a contract basis with their part time maid service and also took up their aircon servicing for yearly package. We are very pleased with their service. Highly recommended.
James Lim
Flora Drive