Why Some Aircon Have Musty Smell & How To Remove It?
How You Can Prevent Your Aircon From Getting Smelly

Have you smelt an odor from your aircon system? This is a common problem mostly in home aircon systems. You switch on your system expecting comfort and you are shocked by aircon smelly. The smell originates from mold and bacteria in your aircon. This is because your aircon not only serves to cool air but also to dehumidify the air. This leads to dampness as water is the by product. Higher humidity levels means more bacteria and mold in your system. The mold can cause health problems for you and your loved ones and as such it is paramount that you get the aircon smelly odor sorted. Here is how to get rid of aircon musty.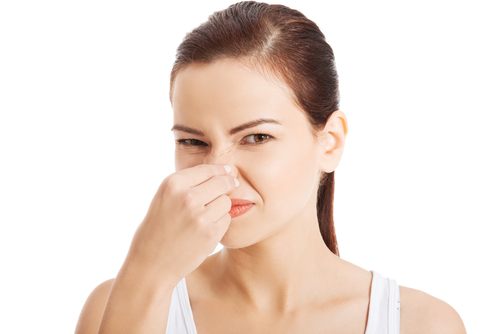 For your home aircon system, the airccon musty odor can be prevented. This is through regular servicing which ensures all parts are properly cleaned. You will never have to deal with the aircon smelly odor in your home. However in these systems aircon smelly implies that you need to clean the coils and the drip pan. You may also be required to change the fabric duct in your system if it is broken. For those with central air systems, you will have to locate the air handler in your system in the event that you notice aircon musty in your home. This is because in the air handler is where you have the air filter which should be replaced regularly. If on the other hand you do not use a central air system, ensure you clean or replace the air filer inside your unit on a regular basis. Do not wait until such a time that you notice aircon smelly in your home. Dust particles and foreign materials in your system are your worst enemy as they rot and give off a bad odor. Always make sure your air filter is in pitch performance.

The good news is, a professional aircon servicing professional can help you get rid of the aircon smelly. They do this by first turning off your system, removing tubing from your unit by pulling carefully on one end of your unit's condensation line. They then proceed to rinse that tube with a cleaning bleach solution and water which serves to remove the mold accumulated in your aircon. They will also drain your dripping pan of any water. The dripping pan is then thoroughly cleaned with the bleach solution since if left unattended it is a perfect breeding ground for bacteria and mold. Eventually it is a major cause of the aircon musty you experience. The servicing professionals will also extract any foreign objects from your air conditioner. The evaporator coil is then sprayed with chemicals to get rid of dust and finally rinsed with a hose. The interior of your aircon is rinsed thoroughly until water draining from it is clear.

Ensure all parts of your system are dry before reassembling. With that, your home will be aircon smelly free. Your aircon system will serve you with efficiency. It is also worth noting that regular servicing of your aircon system at least once a year will eradicate this problem for good. The importance of regular servicing cannot be overemphasized as it will save you more than just aircon musty.
Also Read:


All About Aircon Servicing & Repair in Singapore

Why Some Air Conditioner Have Water Leaking Problem

How Long Should We Service Our Aircon?

What Are The Benefits Of Air-con Chemical Cleaning?

Reasons Why Aircon Keep Freezing Up?

How Often Should We Service Our Air Conditioner Condenser?

Why My Air Conditioner Keeps Turning On & Off By Itself?

How to Solve Air Conditioner Light Blinking Problem?

Why Some Aircon Have Musty Smell & How To Remove It?

6 Reasons Why Your Aircon Is Not Cold?

Why My Aircon Blowing Warm Air?

What Will Happen If I Do Not Do Any Aircon Servicing?

Reasons Why Your Aircon Is Not Cold Anymore

Singapore Leading Window Grilles Supplier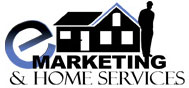 Kelly Wong
E Home Services
sales@ehomeservices..com.sg
61 Kaki Bukit Avenue 1
Singapore
,
Singapore
,
417943
Singapore
8362 3499
I was referred by my friend for curtains and blinds and they did a great job, so i decided to service my aircon here as well. Now i am using their part time maid services and all i can say is that they are good at they certainly knows what they are doing. Well done guys.
Mr Ricky Tan


This is truly the one stop home services. I got my office painting job, weekly cleaning services and aircon servicing all done here and so far i am very pleased with the results. Thanks for the excellent work and great prices you offered.
Mr Charles Toh
IT Support Consultant


We are moving our house from Tembeling Road to Flora Drive and was given an onsite quote. We took up their moving service and found out that they are also doing painting, curtain, aircon servicing and other home services. We are on a contract basis with their part time maid service and also took up their aircon servicing for yearly package. We are very pleased with their service. Highly recommended.
James Lim
Flora Drive