How To Find Part Time Helper With Iron Clothes Service?
Hiring full time professional cloth ironing services in Singapore is a bit expensive because the professionals do charge high prices for their ironing services. The best option to reduce the cost is to hire part time helper with iron clothes service. In addition to reduced cost, part time helpers in Singapore provide the same quality services as full time professionals. If you have a busy lifestyle and do not have time to carry out these services, you can hire a part time helper to come and iron your clothes on the agreed schedule. There are different ways you can find part time helper with iron clothes service in Singapore.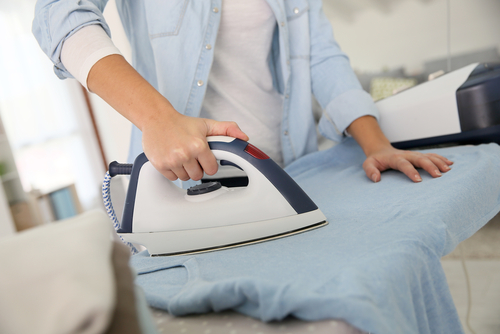 Referrals

You can find part time helper through referral from friend or relatives. This is the easiest and most effective way to get them. You have the guarantee that the part time helper will provide high quality ironing services to you through the recommendations given. The good thing about referrals is that you are assured that the part time helper is already tested and have shown their capability to do a commendable job. Getting part time helper through referral also reduces the time and money wasted trying to find one from one place to the other.

Search Engines

Most part time clothes services in Singapore have websites where they provide all the services they offer and their contacts. They use the websites to promote themselves to the clients. It is, therefore easy to get one by searching through the various search engines such as Yahoo or Google which are the main search engines used. In the search engines you get their contacts which you can use to get in touch with them when their ironing services are required. It is very easy to get the services because you are only required to enter the name and get the instant results.

Offline shopping

There are also many companies that offer part time ironing services in Singapore you can get from your local area. Therefore, you can shop for the best local services in your area. All what you need to do is to carry out thorough shopping in order to get the part time ironing service that offers the best deal in terms of cost and quality services.

Mobile part time helpers

With the increased competition among companies offering part time ironing services in Singapore, many companies now use mobile services to homes. This is a strategy in which they have experts who move in residential places as they market their services to the residents. You can, therefore take advantage of such companies to get a part time helper to provide the ironing services in your home.

All you need to do is to select the best and develop good work relations and get high quality ironing services. The good thing with this strategy is that you do not need to struggle searching, but it is the experts who look for you.

By following the above methods you can be assured to get a part time cloth iron service that will give quality results.
Also Read:

Where Can I Find Ironing Services in Singapore?

Where Can I Find Free Pickup & Delivery Laundry Dry Cleaning Service?

What Dirty Carpet Can Cause To Your Health?

5 Myths Of Eco Friendly Carpet Cleaning

6 Things You Must Know About Curtain Cleaning

The Benefits of Having Office Chair Cleaning Service

Why You Should Send Your Clothes For Dry Cleaning?

How To Find Professional Curtain Cleaning Company?

5 Tips On Sofa Upholstery Cleaning

How To Choose The Right Carpet For Your Home?

E Home Services - Singapore #1 Home Services