How To Choose The Right Carpet For Your Home?
A quality carpet gives your home a luxurious look and a soft feel under the feet of your family members and visitors. It makes the floor a comfortable and safe sport for kids to play on by reducing injury risk in case one falls. Currently, carpets are available different designs, texture, materials and colors. They create varying look and atmosphere when installed in a home. While they have all these benefits to a homeowner, buying them can be costly. As such, investing in a product that suits your needs will give you the best value of your money.




Tips for choosing the right carpet for your home

1. Determine your needs
Knowing the needs of your home will enable you to choose a rug that will serve the purpose for which you want it. For instance, a sheep wool carpet that is white in color may not be ideal for areas that have high traffic in your home. This is because they require frequent maintenance and they also shed quickly. When used in such places, they are likely to lose their color and feel very quickly. Therefore, know how you plan to use the rug before investing in it.

2. Consider the interior decor of your home
A good rug should complement the interior theme design. This implies that when choosing the rug to buy for your home you have to consider the color palette, theme and the look of the furniture in the room where the rug will be installed. The right carpet to purchase is the one that will enhance or complement the overall theme of the interior design.

3. Choose the right color
Color of the rug that you buy plays a very significant role in determining the overall room presentation. Tone concentration is used in categorizing colors of the rugs that are available in the current market. Some rugs are hot; others are cool while others are neutral. For instance, red rugs are hot while green ones are cool and beige ones are neutral. Therefore, consider the tone that you want the area where you intend to install the rug to have when choosing the color of the carpet to buy. In addition, choose a rug whose color will be easy to maintain depending on the traffic in the room where it is installed to keep its colors original.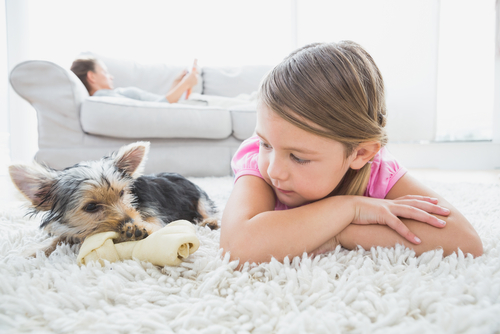 4. Evaluate the quality of the material used in its manufacture and the price
Carpet prices in different Singapore outlets vary depending on the materials used in their manufacture. While high prices do not necessarily mean good quality, it is crucial that you avoid being blinded by low prices to end up with a low quality product. Therefore, take time to understand different materials and how they affect the quality of the rug. Look for carpets made of quality materials that enhance their durability. Also ensure that the carpets you buy are original with a luxurious look.

Basically, knowing how to choose the right rug for your home enables you to invest in a product that you will be able to maintain. It also gives your home a luxurious look and comfortable feel. By choosing the right carpet to purchase for your home you will get the best value of the money that you invest in it.
Also Read:

What Dirty Carpet Can Cause To Your Health?

5 Myths Of Eco Friendly Carpet Cleaning

6 Things You Must Know About Curtain Cleaning

How To Find Professional Curtain Cleaning Company?

Can We Steam Clean Our Roller Blinds?

5 Tips On Sofa Upholstery Cleaning

E Home Services - Singapore #1 Home Services