What Are The Health Issues Associated With Dirty Carpet?
Some people disregard the importance of regular carpet cleaning procedures. This is simply because they think that hiring professional carpet cleaners or even cleaning it by themselves is a luxury that only the rich can afford. They forget that this procedure is not only for how their houses will look but it is also for their health benefits. Dirty carpets are not only unpleasant to the eye and to the nose but they are also bad for one's health. The following are some of the health issues or problems associated with dirty carpets and why it is important to clean or get your carpet cleaned regularly.

Mould
This is among the things that homeowners should be afraid of. It is a form of fungi that grows on damp places. There pores can get airborne which in turn can cause allergy to humans and other animals. To human beings, the effects of mould vary according to individual bodies but to extreme cases they can result to death. Moulds do grow on the unexposed part of the carpet especially if the floor is damp and as such it is important to get your carpet cleaned regularly.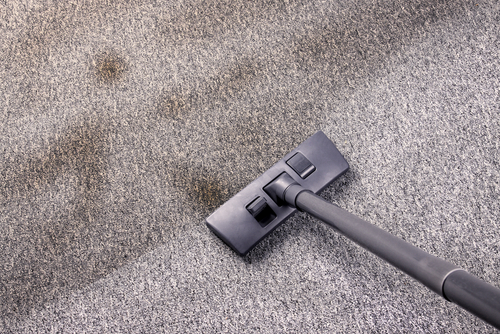 Athlete's foot
This is yet another health problem associated with dirty carpets. Although it is not a life threatening condition, athlete' foot can be embarrassing itchy and generally uncomfortable to individuals suffering from it. It can be caused by germs that could be flourishing on the surface of a dirty carpet. This condition can be completely uncomfortable especially when it comes to wearing closed shoes.

Asthma
Studies show that a damp and dirty carpet can cause asthma. This is a condition that is caused by tiny particles that lead to allergic reactions in the respiratory system in the body. Although this disease is not life threatening, it can be very bad inconvenience to individuals suffering from it.

Dust mites
Uncleaned carpets tend to be the best breeding grounds for dust mites. These mites feed on fungi, human dead skin cells and bacteria that are found on dirty carpets. Some people are allergic to these mites especially when they die. They can cause nose and eye irritation and in extreme cases they can cause skin rashes.

Mycotoxins
Mycotoxins are found in buildings and carpets that are dirty and have plenty of mould. These toxins can cause serious health issues including stomach infections, reduced body immune system and allergy. These can cause big health problems if not treated quickly. Therefore it is very important to ensure that you carry out regular carpet cleaning procedures to ensure that you and your family members are free from these health problems.

In summary the above health issues can only be avoided if you carry out a thorough carpet cleaning procedure. If you can not effectively carry out this procedure by your self you can seek the help of professional carpet cleaning service providers. These people will ensure that your carpet is thoroughly cleaned and treated to ensure that your home is free from the above health issues and problems.
Also Read:

Benefits Of Clean Sofa And Mattress

Selecting Different Types of Carpet Cleaning

Choosing The Right Cleaning Company In Singapore

Selecting Dry Carpet Clearing Or Carpet Shampoo

Selecting Professional Carpet Cleaning Company in Singapore

Why My Aircon Suddenly Not Cold Anymore?

Pros And Cons Of Dry Carpet Cleaning Vs Carpet Shampoo Service

6 Ways To Find The Best Carpet Cleaning Service in Singapore

How Often Should Office Carpet Cleaning Be Done?

Hot Water Extraction Carpet Cleaning VS Carpet Shampooing Service

Why Choose E Home Services As Your Carpet Cleaning Company?

How To Remove Carpet Stains?

5 Tips On Choosing The Right Rug Cleaning Company

5 Tips On Removing That Unwanted Carpet Stains

Singapore Leading Carpet Cleaning Company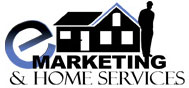 Kelly Wong
E Home Services
sales@ehomeservices..com.sg
61 Kaki Bukit Avenue 1
Singapore
,
Singapore
,
417943
Singapore
8362 3499
I was referred by my friend for curtains and blinds and they did a great job, so i decided to service my aircon here as well. Now i am using their part time maid services and all i can say is that they are good at they certainly knows what they are doing. Well done guys.
Mr Ricky Tan


This is truly the one stop home services. I got my office painting job, weekly cleaning services and aircon servicing all done here and so far i am very pleased with the results. Thanks for the excellent work and great prices you offered.
Mr Charles Toh
IT Support Consultant


We are moving our house from Tembeling Road to Flora Drive and was given an onsite quote. We took up their moving service and found out that they are also doing painting, curtain, aircon servicing and other home services. We are on a contract basis with their part time maid service and also took up their aircon servicing for yearly package. We are very pleased with their service. Highly recommended.
James Lim
Flora Drive