Why Choose E Home Services As Your Carpet Cleaning Company?
There are many carpet cleaning companies in Singapore. Choosing the best one can be challenging for most people. You have to be very careful when choosing the best carpet cleaning company in this country. There are some bad companies that do not have high quality service. You should avoid any of those bad companies. One of the best carpet cleaning companies in this country is E Home Services. This company is a perfect option for people who want to have the best and high quality carpet cleaning services for their houses. Here are some reasons why you should choose this company as your chosen home service company.

1. Professional staff

This company is very popular because it has some professional staff who are ready to help you clean your carpets. They are professionally trained and licensed to work as the professional carpet cleaning workers. Finding professional staff is very important in order to avoid any problems in the future. Professional staff can help you clean your carpet without damaging it. Most of them have a lot of experiences in dealing with any types of carpets. Because of that reason, you should choose this company, especially if you want to find the most professional carpet cleaning workers on the market.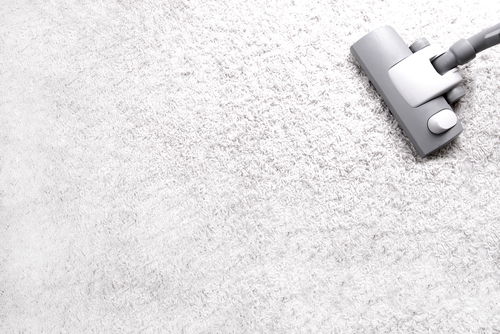 2. Effective method

Many people love using carpet cleaning services from this company because the method is very effective. This company has a very effective method for all customers. The method is proven to be very effective to work on all clients' carpets. This company also uses the latest and modern technologies in order to improve the efficiency in delivering the service. It does not use any dangerous chemicals that can ruin and damage your lovely carpets. Because of this method, E Home Services company can help you clean your carpets within a short time without reducing the quality of the result.

3. Competitive rate

This is another reason why people love using this company as their favorite carpet cleaning company. This company offers very competitive rates for all services. Many people believe that the rate of this carpet cleaning company is much lower than the rate from any other competitors in Singapore. Although the price is very competitive, this company still gives the best and high quality services for its users. That is the reason why many people use this company for cleaning any carpets in their houses, offices, apartments, and any other properties.

Those are some reasons why you should consider E Home Services company as the best carpet cleaning company in Singapore. This company has a lot of good reviews from all previous customers and clients. It is trusted because it can deliver high quality and professional results for all customers. If you are looking for the best carpet cleaning company in this country, this company can be a perfect option for you. Visit its website at http://www.ehomeservices.com.sg/ to learn more about this company. E Home Services company has a lot of home cleaning services that are suitable for your needs, preferences, and budgets.



Related Articles:


Carpet Cleaning In Singapore

Choosing The Different Types of Carpet Cleaning Methods

Carpet Shampoo or Dry Cleaning Carpet?

Carpet Shampoo Cleaning and Dry Carpet Cleaning: Pros and Cons

Why You Should Always Seek Professional Carpet Cleaner Help?

6 Ways To Find The Best Carpet Cleaning Company In Singapore

5 Tips On Choosing The Right Rug Cleaning Company

How Often Should Office Carpet Be Cleaned in Singapore?

Upholstery And Carpet Cleaning in Singapore

Hot Water Extraction Carpet Cleaning VS Carpet Shampooing Service

Why Choose E Home Services As Your Carpet Cleaning Company?

4 Advantages Of Hiring Curtain Cleaning Service

How To Remove Carpet Stains?

Singapore Leading Carpet Cleaning Company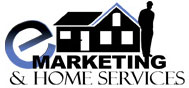 Kelly Wong
E Home Services
sales@ehomeservices..com.sg
61 Kaki Bukit Avenue 1
Singapore
,
Singapore
,
417943
Singapore
8362 3499
I was referred by my friend for curtains and blinds and they did a great job, so i decided to service my aircon here as well. Now i am using their part time maid services and all i can say is that they are good at they certainly knows what they are doing. Well done guys.
Mr Ricky Tan


This is truly the one stop home services. I got my office painting job, weekly cleaning services and aircon servicing all done here and so far i am very pleased with the results. Thanks for the excellent work and great prices you offered.
Mr Charles Toh
IT Support Consultant


We are moving our house from Tembeling Road to Flora Drive and was given an onsite quote. We took up their moving service and found out that they are also doing painting, curtain, aircon servicing and other home services. We are on a contract basis with their part time maid service and also took up their aircon servicing for yearly package. We are very pleased with their service. Highly recommended.
James Lim
Flora Drive