Why Use Laundry Service in Singapore?
Nowadays, many people in Singapore are finding it better to trust a laundry service company with their laundry needs. When you ask them, they will tell you that either they do not have the time or they do not have the experience to keep their clothes clean and looking good. Having a demanding career life may mean that you do not have the time for your laundry but you still need to be clean and look good. How do you balance the two? This is where a reputable and reliable laundry company comes in. Here are the main reasons why you should use a laundry company in Singapore.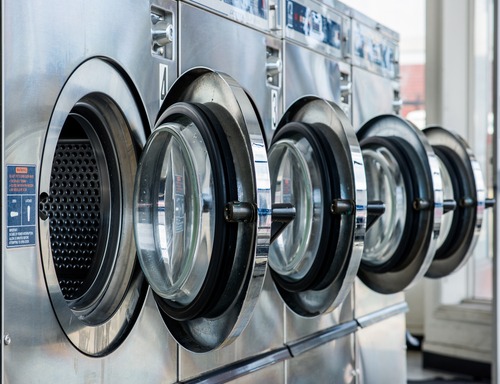 6 Reasons To Use Laundry Services in Singapore

It Takes Better Care of Your Laundry
A laundry company has the experience to take care of your clothes the way they should. Different fabrics demand different washing techniques. You may not realize this or if you do, you may not have the needed equipment or knowledge to carry out the job well. This may end up spoiling some of your clothes or ruining them to the extent that you can never wear them again. This can be very frustrating.

Your Laundry Lasts Longer
Because the right techniques of cleaning your laundry are being implemented, this ensures that your clothes and other laundry does not wear off fast. Good washing techniques also make the clothes retain their original color and shape. You will always be having your laundry looking as good as new for many years to come.

You Save a Lot of Time
When you have a busy schedule, you may not have enough time to dedicate to your laundry. This may mean that you have to either squeeze in some time for this or look for a company to offer laundry services. When you do not have enough time, you may not do an excellent job but when you let the laundry experts take care of the job, you are assured of quality services. You also get time to relax with those you love, doing things you enjoy most.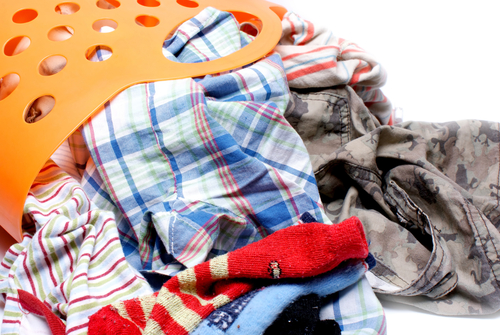 Laundry Services in Singapore have Improved
The other reason why you should use laundry services in Singapore is that they have greatly improved with time. You are assured of experts handling your laundry. Also, you get to enjoy laundry picking and delivery services right from the comfort of your home.

Easy to Arrange
Booking the service is quite easy. The services are easy to access and the process friendly and fast. All you have to do is make a phone call or even book online. Gone are the days when you had to personally appear at the laundry company's premises with your laundry then wait for days or weeks to have it attended to. You can have your laundry taken care of the same day just after making a phone call.

You Get Expert Advice
Sometimes, you may not even know how you should take care of your laundry. Some fabrics may require special attention. Most companies that offer laundry services in Singapore can offer you the advice you need to make sure that your laundry is always looking good. These are some of the reasons why you should use laundry services in Singapore.
Also Read:

Choosing Professional Laundry Service in Singapore

How Much Does Laundry Service Cost in Singapore?

One Stop Home Services In Singapore

Professional Upholstery And Carpet Cleaning

E Home Services - One Stop Home & Office Solution

Selecting Different Types of Carpet Cleaning

Choosing The Right Cleaning Company In Singapore

Selecting Dry Carpet Clearing Or Carpet Shampoo

Selecting Professional Carpet Cleaning Company in Singapore

Curtain Dry Cleaning Or Laundry Wash - Which One Is Better?

Where To Find Part Time Cleaners In Singapore?

Pros And Cons Of Dry Carpet Cleaning Vs Carpet Shampoo Service

4 Benefits Of Hiring Carpet Cleaning Company

Why Choose E Home Services As Your Carpet Cleaning Company?

How To Remove Carpet Stains?

5 Tips On Choosing The Right Rug Cleaning Company

5 Tips On Removing That Unwanted Carpet Stains

Singapore Leading Aircon Company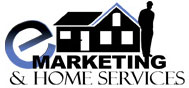 Kelly Wong
E Home Services
sales@ehomeservices..com.sg
61 Kaki Bukit Avenue 1
Singapore
,
Singapore
,
417943
Singapore
8362 3499
I was referred by my friend for curtains and blinds and they did a great job, so i decided to service my aircon here as well. Now i am using their part time maid services and all i can say is that they are good at they certainly knows what they are doing. Well done guys.
Mr Ricky Tan


This is truly the one stop home services. I got my office painting job, weekly cleaning services and aircon servicing all done here and so far i am very pleased with the results. Thanks for the excellent work and great prices you offered.
Mr Charles Toh
IT Support Consultant


We are moving our house from Tembeling Road to Flora Drive and was given an onsite quote. We took up their moving service and found out that they are also doing painting, curtain, aircon servicing and other home services. We are on a contract basis with their part time maid service and also took up their aircon servicing for yearly package. We are very pleased with their service. Highly recommended.
James Lim
Flora Drive