The best ways to clean your office carpet

Are you looking for the best way to clean your office carpet? You will be spoilt of the many office carpet cleaning options that are available. However, not all the methods will work for your carpet and therefore, you need to understand the various methods that are used by different companies. The following are the best ways to clean your office carpet in Singapore: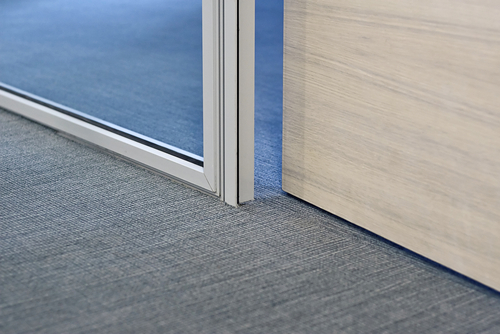 Carpet shampoo

This is one of the best way to clean your office carpet in Singapore. In this method, the carpet cleaning shampoo is poured on the top of the office carpet to produce foam. The components of this form attracts all the dirt that may be present on your office carpet. After all the dirt has been attracted, the solution is then left for about thirty minutes to dry up and after it gets dry, it becomes brittle and will separate from the fibers of your carpet. Any dirt that may remain on the carpet is then collected using a vacuum cleaner. This method of carpet cleaning is very economical hence quite popular among people in Singapore.

Dry powder

This method is known as dry powder because it does not use water to clean the carpet. The dry powder used is absorbent and it is made using a solvent, water and detergent. First, the powder is sprinkled sparsely on the top of the carpet and then by using a rotating machine, it is evenly spread on the carpet then left for about fifteen minutes. Using a vacuum cleaner, all the accumulated powder and dirt particles are finally eliminated. Most dry cleaners recommend this method of office carpet cleaning methods because it does not use any water

Foam

This method works almost the same as steam carpet cleaning. Making use of a rotating brush, a considerable amount of shampoo is spread on the office carpet creating a foam in the process. Then, the foam is left for about one and a half hours to dry. Using a vacuum cleaner, the dirt particles are eliminated. However, it may not be possible to eliminate all the shampoo using a vacuum cleaner hence the need to use steam cleaning method.

Steam cleaning or hot water extraction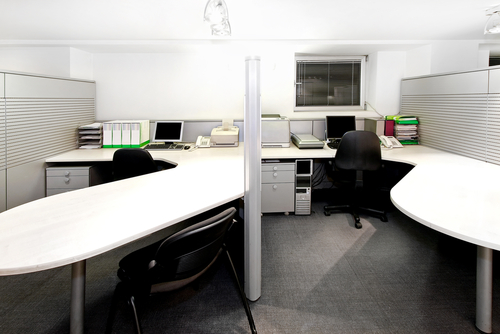 This method is also known as deep cleaning and it is very popular due to its high efficiency. It removes up to 97 per cent of bacteria and dirt on your carpet. Steam method of carpet cleaning is the only method that can reach even the lowest layer of dirt, therefore, it is the best method to deal with stubborn and ground in stains.

It does not use actual steam; instead, it makes use of extremely hot water. The temperature of the hot water should be range from 150 degrees Fahrenheit to 200 degrees Fahrenheit. Hot water and high pressure is sprayed on the carpet; this water that is sprayed helps to loosen any dirt particles that are in the carpet. This dirt is eliminated forcefully by the high pressure, it is then sucked using a vacuum cleaner and finally it is stored in the holding tank. The water used is usually mixed with either a detergent or a cleansing solution.

Steam carpet cleaning method is the deepest carpet cleaning ways. In addition, the hot water destroys the bacteria, dust mites and the fungus. Therefore, if you steam clean your office carpet, it will become anti-allergic. However, if you prefer this method of office cleaning, it is important to contact a professional capital cleaner as he or she will know the water temperature that is appropriate for your fabric type.

This method of carpet cleaning is not recommended if you want to access your office immediately as the that carpet can take up to one hour to dry up. There are even some cases where that carpet still remains damp one day after cleaning. But if you are concerned about the exposure to chemicals, then steam carpet cleaning is the most suitable for you.

Your office carpet makes a strong impression to your office, so you should make sure you keep it clean and treat it right. Do your research well and determine the best cleaning method for your carpet and the one you are most comfortable with.