How To Choose Roller Blinds Company in Singapore?
There is usually an assortment of roller blinds which are available in Singapore markets. This is because there are various companies in Singapore which are making different types of blinds. Due to this, people are normally left confused as to which kinds or roller blinds to choose. In this write up, we are going to look at some of the effective tips that a person should put into consideration if he or she wants to choose a reliable company in Singapore that sells roller blinds. Read on to know more on this.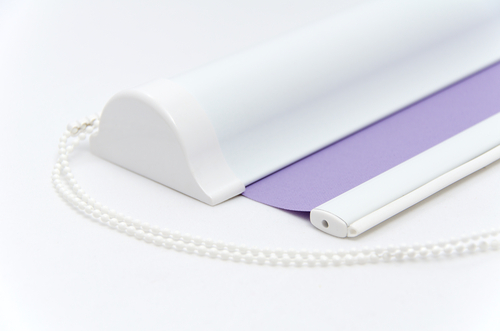 There is no doubt that blinds are normally the best option for any home or office. This is because they usually help to effectively optimize the inflow of sunlight in the house. It is always ideal that before you opt for any roller blind, you do a little bit of research so that you can be able to choose a product that will suit your needs.

How to Choose Roller Blinds Company in Singapore?

Here are some of the effective tips that you should put into consideration while choosing a roller blind company in Singapore. They include;

Tip#1:Choosing A Firm that Make Roller Blinds that Are Easy to Install As Well As Cost Effective

Roller blinds are usually made in different designs. You should go for a company that deals with roller blinds that are easy to install as well as cost effective. The best firm is the one that makes blinds which come with easy to install hardware. The roller blinds should be mostly made of fabric, paper, or natural materials such as bamboo, rattan, reeds thus making them relatively inexpensive. Going for a Singapore company that makes low cost window treatments is ideal since they will ensure that the roller blinds can easily be changed when a person decides to redecorate.

Tip#2 :Choosing A Company that Makes Venetian or Slatted Blinds

Venetian or slatted blinds are normally ideal for functionality as well as universal appeal. Also, slatted blinds come in plastic, wood, metal or treated fabric, as well as vertical, horizontal and mini appearance. This shows that you are likely not to miss a roller blind that fits your test.

Also, another reason why you should opt for a firm that makes these kinds of roller blinds is that such blinds are normally easy to maintain and install. Venetian blinds are typically more durable than the other styles of roller blinds.

Tip#3:Opt for A Singapore Roller Blinds Company That Deals With Gathered Blinds

Gathered blinds are an excellent option for those who want a luxurious look. This is because the gathered blinds normally come with textured or heavy fabrics thus creating a ruffled draping effect.

Tip#4:Choosing A Company that Sells Genuine Products

Reference from friends and relatives is among the tactics you should use to know if the company you want to buy roller blinds from is dealing with fake or genuine products.

Last but not the least; it is ideal that you opt for a Singapore roller blinds company that has existed for many years. Such firms are likely to have experience in manufacturing high quality roller blinds. Thank you.
Also Read:

The Pros and Cons Of Installing Roller Blinds

What Are The Different Types Of Window Grilles in Singapore?

5 Tips On Removing That Unwanted Carpet Stains

What Is The Suitable Color To Paint Your Bedroom?

6 Things You Must Know About Curtain Cleaning

Can We Steam Clean Our Roller Blinds?

E Home Services - Singapore #1 Home Services