How To Get Licensed House Cleaner In Singapore?
How To Get Licensed House Cleaner In Singapore?

Want to find out ways on how to get licensed house cleaners in Singapore? The fastest growing life of Singapore city has compelled many people to hire cleaners and maids in their houses to do the house cleaning. People are finding hard enough to balance between their professional and personal life as they are spending more time at work place. To add on to the hectic schedule which they already have, when they return back find their homes messy and dirty and they have to take time out of their work for cleaning purpose. Hence people try and save time by employing maids and house cleaners for them and getting time for them that can be spent with their family having fun and entertainment.

Whether you owe your own dream house or rented doesn't matter, house cleaning has become essential so that the elegance of the homes can be maintained for many years. Despite of the increasing number of wealthy people in Singapore society that allows them to employ full time maids, many people believe that the cost they incur for house cleaners is very high compared to the benefits they avail of them. Hence people are trying to find new innovative ways that can make a balance between cost, time and benefits. And the outcome is in the form of a part time maid.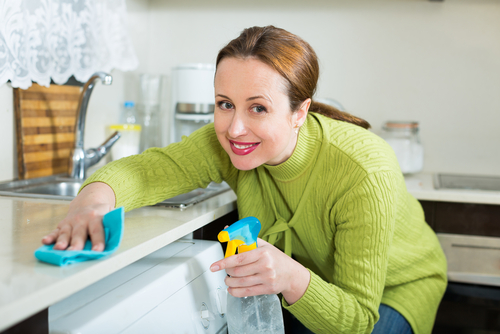 Part time maid differs from full time house cleaners. They offer flexibility in their work. Normally they work for 4 to 8 hours and charge according to the time spent on house cleaning. Their services can be availed whenever you need them or on weekly or monthly basis. Part time cleaners have wide experience in doing a variety of cleaning jobs of houses. The experienced and efficient cleaners do the work in short time where they are employed.

These days there are many companies that offer cleaning services in Singapore. But what you need is an effective, efficient and licensed house cleaner for house whom you can rely and trust. Though the services provided by the companies made it easier to find a home cleaner, but you cannot rely on everyone. Therefore you should know where you will get a licensed house cleaner in Singapore. Usually it is easy to find licensed house cleaners. The first place you can search them in maid companies. There are more than 700 reputable and registered companies that offer full time and part time maids for house cleaning. You can find the one on which you can trust.

The other way of finding is by the word of mouth. Your friends and relatives might experienced with some company who offered them quality service. So you can hire a house cleaner that is recommended by your near ones. You can take the help of people you trust, the recommended house cleaners assures of the cleanliness and quality work done that too at the exact time. The next important resource is through the internet. Browse the company's websites through search engines and find the information which offer these services. Research well and compare with other sites to find the best deals.

E Home Services is one of the professional's among many that offers house cleaning services in Singapore. It offers a wide range of services that suits to individual home owners. They meet the specific needs of customers hence become the leading service providers of house cleaning services.They provide you trained and skilled cleaners that offer high quality service in affordable price.

Apart from doing their job well they also suggest better ways for house cleaning. Hence it is one of the best company in Singapore, you should definitely go for e home services if you wish to hire a professional house cleaner for your house. Visit the official website of E Home Services at http://www.ehomeservices.com.sg now.

Also Read:

Singapore Part-Time Maid & Full Time Maid

Where Can I Find Part Time Maid With No Agent Fee?

Singapore Leading House Cleaning Company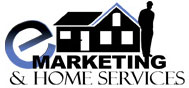 Kelly Wong
E Home Services
sales@ehomeservices..com.sg
61 Kaki Bukit Avenue 1
Singapore
,
Singapore
,
417943
Singapore
8362 3499
I was referred by my friend for curtains and blinds and they did a great job, so i decided to service my aircon here as well. Now i am using their part time maid services and all i can say is that they are good at they certainly knows what they are doing. Well done guys.
Mr Ricky Tan


This is truly the one stop home services. I got my office painting job, weekly cleaning services and aircon servicing all done here and so far i am very pleased with the results. Thanks for the excellent work and great prices you offered.
Mr Charles Toh
IT Support Consultant


We are moving our house from Tembeling Road to Flora Drive and was given an onsite quote. We took up their moving service and found out that they are also doing painting, curtain, aircon servicing and other home services. We are on a contract basis with their part time maid service and also took up their aircon servicing for yearly package. We are very pleased with their service. Highly recommended.
James Lim
Flora Drive