How often should you clean your mattress? Experts share that cleaning it 2-4 times in a year is perfect. A clean mattress improves your sleep drastically. If you have kids and their mattresses are not professionally cleaned, they could get diseases or infections. It's high time to get your mattresses well vacuumed and freshened.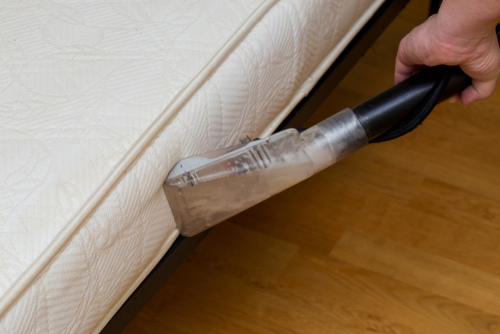 Most homeowners only clean blankets, pillowcases, and bed sheets but often overlook cleaning their mattresses. Cleaning a mattress is an unavoidable necessity.

You should change your pillows after every 2 years since pillows also wear out and store germs and other microscopic pests. Sleep is precious and everyone deserves a good night's rest.

What Lurks in Your Mattress?

- Dust.
- Dust mites.
- Body oil.
- Mites feces.
- Dead skin cells.
- Body perspiration.
- Viruses and bacteria.
- Fungal spores and mold.
- Blood.
- Fleas.
- Urine stains.
- Germs.
- Mould.

You could be sharing a mattress with up to 2 million dust mites which can be hard to spot. All these could disturb your sleep or even cause some serious health issues.

Removing any symptoms of eczema, allergies, and asthma will help you maintain a healthy sleeping atmosphere.

Cost of Cleaning a Mattress in Singapore

- The cost of cleaning a single mattress in Singapore is usually between 60 to 80 Singapore dollars.

- Cleaning a queen size mattress will cost you between 100 to 120 Singapore dollars.

- A king size mattress costs between 120 to 150 Singapore dollars.

Professional mattress cleaning services are offered online, hence, you may order the services via the internet to prevent your mattress from becoming a breeding ground for microscopic pests.

Cleaning your mattress will get rid of dirt and bad odor within the mattress. Cleaning a mattress is not as simple as it may sound. The task undertaken by the professionals may seem small but it's pretty difficult in reality, but it's very important.

Hiring the service may be a little bit costly, more so if stains are involved. This is because the professionals must use disinfectants that have anti-allergens plus detergents to get rid of those stains. This depends on the level of seriousness of those stains.

Some cleaners use UV-C light which kills the DNA of all the pathogens and bacteria living in your mattress. This method is expensive but worth it since compared to the common mattress cleaning, this one is more efficient.

Conversely, do not buy the idea from the people who claim that they can perfectly clean your mattress by use of steam. Note that steam is just vaporized water that later gets trapped within your mattress and this creates dampness.

Dampness creates an ideal environment for bacteria to survive. Avoid such con artists by all means or you'll end up losing your money. Always do thorough researches before deciding to hire. This enables you to pick the right person for the job.

Some professionals clean stains using a deep-extraction method. This method kills bacteria and completely gets rid of them from your mattress. The Dry & Green Technology is also used to clean mattresses in Singapore.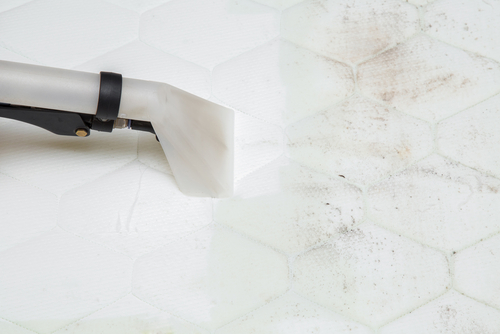 Reasons to Hire Professional Mattress-Cleaning Services

1. Your mattress is the dust mites' haven since it offers them all that they need to survive; warmth, food, and humidity. They reproduce every 3 weeks. Professional cleaning kills these pests and prevents allergies, headaches, and respiratory issues.

2. Professional cleaning uses the latest technology to free your mattress of any stains and odors caused by organic soiling and chemicals.

3. You prepare healthy meals for your family, clean your home and clean their clothes to promote good health and cleanliness, but when you forget to professionally clean their mattresses, you'll be allowing fungal spores, dust mites and bacteria to compromise their health.

4. The air you breathe inside your bedroom is also contaminated by bacteria, pollen, dust and mildew from your mattress. You can be guaranteed of fresh air in your bedroom by having professional mattress cleaning services who'll get rid of all that.

5. The oil and sweat which gets to your mattress every night create and other stains can only be cleaned by the help of a professional. Cleaning it yourself could leave moisture in your mattress, which causes the growth of mold or mildew which is dangerous for one's health.

Conclusion

When looking for professional mattress-cleaning services, ensure you contact a highly reputable and reliable company to protect your mattress and your money too. From as little as 60$, you are guaranteed of a thoroughly cleaned mattress free of dust, micro-organisms, bacteria, and perspiration.